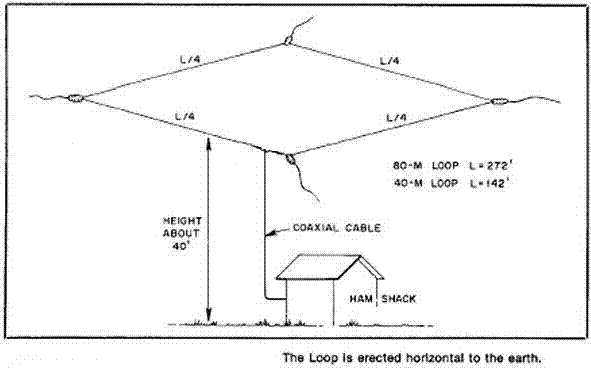 Well it was bound to happen. I get my licence and then things go quiet. Since the Ukranian DX contest at the weekend the bands have been quiet at night. I say at night because I work during the day when I'm sure 20 metres is flying, but right now 40 is pretty quiet and 80 is not much better. I can tune my half-size G5RV on 40 and get out quite well, but on 80 I'm not getting much RF out at all, and my listening capabilites are restricted. So I'm a bit sad right now, but not to worry because I am listening on 2 metres through the Echolink gateway EI2MOG. The lads in the Skerries Radio Club (EI2NCR) are chatting with a Zulu Lima Station (ZL = New Zealand btw) and it's great to hear it.
My mind has wandered towards getting set up on 80 metres. Following some advice I've decided to experiment with a Delta Loop for 80 around the garden. I am quite restricted for space and estimate the overall length won't be much more than 60 feet, so I hope it tunes and gets me out a bit better than the half-sze G5RV.
I will let you know how I get on. Not sure when I'm going to get it set up but I am getting coax from Tony EI4DIB tomorrow and will purchase the wire also tomorrow too. So let's keep the fingers crossed that I get a half-decent bit of action on 80m. Who knows, I might be able to do a bit of listening on 160m too!